Hamza Ali Abbasi Biography – (Biography & Pictures)
Pakistani Drama & Film Actor – Biography & Pictures of Hamza Ali Abbasi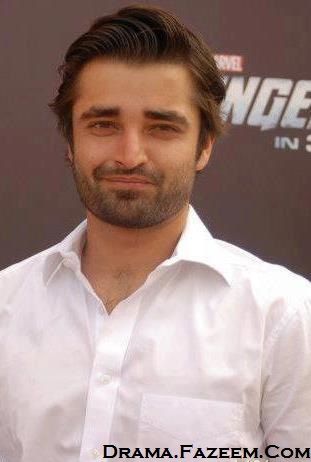 Click Here – Hamza Ali Abbasi's Pictures
New and popular artist Hamza Ali Abbasi is a rising star in Pakistan. He is working hard to reach new heights in Pakistani media industry. Hamza has worked both in films and dramas. He is a skilled director as well. He is a qualified person in his field and you can see professionalism in his work.
Hamza Ali Abbas was born in Islamabad. In 2006, he graduated from the United States in film-making. Since his return to Pakistan he worked in some plays, and directed a film titled Mudhouse and the Golden Doll. Hamza states that he will be doing more film projects in the future with hope that
Hamza has won many awards in his career. At ARY Film Awards 2014, he was awarded Best Star Debut for Mein Hoon Shahid Afridi. He also won Best Supporting Actor for Waar film.
List of Hamza Ali Abbasi's Dramas and films is here.
Dally in the Dark

Mudhouse & the Golden Doll
Bombay Dreams
Phantom Opera
Moulin Rouge
Pyare Afzal
Mere Dard ko Jo Zubaan Milay
Waar (Movie)
Mein Hoon Shahid Afridi (Movie)
Kambakht (2014 Movie)
Click Here – Hamza Ali Abbasi's Pictures
He is a good actor and director and we hope to see him succeed in this industry for a long time.